OUR MAJOR BRANDS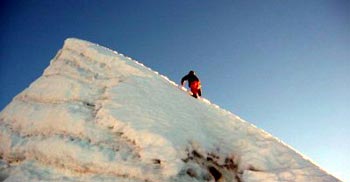 Welcome to Adventure Gear Post - the place to gear up for all your outdoor adventures.
Quality gear. Reasonable prices. You can be assured of being well-outfitted for your next outing.
We don't just sell gear; we offer you free & valuable advice on how to stay comfortable in all conditions in the outdoors. Our outdoor gear & apparels appeal to the needs of hikers, climbers, light-backpackers, and general travellers. With the right advice to guide your buying decision, we ensure that you'll buy what you need . . . nothing more, nothing less.
On the left menu are the main brands which can be found in our store. Then there are also many other brands which are in limited quantity and are not listed online. We are adding new products all the time so do visit our store today to check out our offerings.
---

Now available! Source Outdoor's unique Hydration Reservoir Technology represents a quantum leap in hydration systems, providing clean, healthy, easily accessible solutions for people on the move. The original user-friendly Widepac™ Slide Closure opens wide, allows easy filling, cleaning, draining, and ice insertion. Airtight seal. Its Taste-Free™ System's retains the pure taste of water with absolutely no plastic flavor over time and is BPA and Phthalate free. The GrungeGuard™-Technology inhibits bacteria growth on the reservoir and drinking tube for the life of the system, and Glass-Like™ Film prevents bio-film build up, making the system virtually self-cleaning. Source's technology presents a new generation in hydration systems, in which cleaning is no longer an issue! Simply refill with water and drink again and again without special care. Water will remain fresh for days and even weeks.
---

Self-Inflating Air Mats by The Alpine Gear. Made in Taiwan by the same factory which manufactures mats for MEC, REI, Mammut, Exped and other major brands, these 3.1cm and 2.5cm thick air mats are quality-made and guarantee a comfortable night rest for any camper whether in a tropical or cold environment. For the minimalists, children or shorter persons, there's a short version which also helps to save on some packing weight.
---
Innovative Safety Light Gear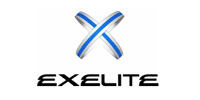 Taking personal safety to a completely new level, EXELITE products incorporate its unique EL lamp into a high visibility day or night illuminating device. Visible for up to 800m even through fog, smoke, and rain, Exelite products ensure that any approaching vehicle can see you, slow down, and stop with room to spare - even at high speeds. Available as either LumiPac or LumiStrip.
---
Popular Products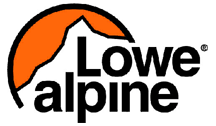 Since 1967, Lowe Alpine has been one of the world's top outdoor brands known for its award-winning trekking, travel, & technical high mountain apparel & packs. Its products are innovative, on the cutting edge, and most of all, functional and practical.
---

MASTERS Trek Poles: Made in Italy, MASTERS' trek poles have a high standard of material quality and innovation. These poles are practical, solid and good-looking, and are projected to obtain best results in all the different conditions in the outdoor. Check out these quality trekking poles in our store now.
---

MUND Socks: Known as some of the best technical socks in the world, Mund socks have been used in the most extreme environments from the Sahara to the North Pole & Everest summit. Now you also can rely upon them totally for your running/cycling, trekking and mountaineering ventures !
| | | |
| --- | --- | --- |
| | | |
| Himalaya | Andes | Trail Running |
| Cold Weather | Warm Weather | Running |
---
OPENING HOURS
Tue-Sat: 1 - 8.30pm, Sunday: 1 - 7pm. Mondays & Public Holidays: Closed.
BOOTS SWAP PROMOTION
OUR STORE LOCATION
We are located at: 61 Ubi Road 1, #02-39 Oxley Bizhub, Spore 408727.
Tel: 6702 1031
See location map
PAYMENT TERMS
NETS & Cash only.
Sorry, Credit Card not accepted.

Keep up to date with the latest new products and sales / discounts by joining us on Facebook.
Like our Facebook fan page now and enjoy all-year-round discount of 20% storewide!